Our Story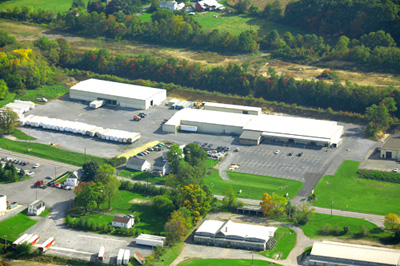 Founded in 1989 by Kevin and Denise Heebner.
Kevin was in the business for 4 years before starting the company.
He worked for a demolition company selling used building materials when he decided on April 4, 1989, that he could not work there anymore. "I was at home with my 2-week-old son thinking what to do, when I received a phone call to buy a load of windows.
I bought that load and sold it. That's how Heeby's began. We started in a small 1,300-square-foot warehouse located in Blandon, Pa." Kevin and Denise had $6,000 of their own money and Don and Ann Heebner lent them $3,000 to get started. "My first truck was a 1972 Chevy stake body. I bought that truck for $600, so you can imagine how nice it was. When winter came we used to go outside to a burning barrel to get heat. Our first year's sales were $130,000."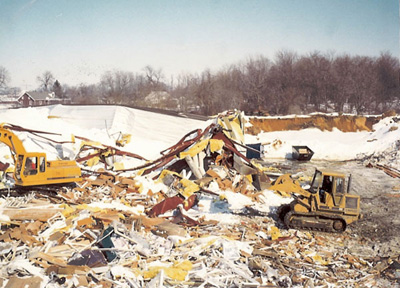 After 2 years in the small store, we moved to our new 25,000-square-foot store.
In 1992 we put a 15,000-square-foot addition onto the store.
In 1993 we built a warehouse to hold our inventory.
Feb 12 1994 at 8:33 am, our new warehouse collapsed under snow and ice load.  It was a 1.5 million dollar claim.  I had to battle the insurance company to get paid for coverage we had. It took 2 years to get paid.  That was one of the lowest moments in Heeby's history.  We owed a lot of money to everyone.  The store was closed for about 2 weeks until it was deemed safe.  I had a lot of good friends who helped out. Our employees who worked through snow-cold-ice and long hours-really made it happen.
1994 built a bigger and better warehouse. We now call warehouse 1
sales keep going up–up-up
1996 we built a small warehouse to hold our import products.
1998 warehouse 2 was built to hold all the big deals that we buy.